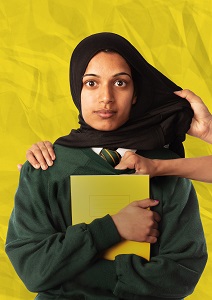 Trojan Horse
Date/Time
Date(s) - 26/07/2018 - 27/07/2018
8:00 pm - 9:00 pm
Location
Blue Elephant Theatre
Categories
"Why should I continue to be tolerant? When the world has been so intolerant of me."
A new documentary play by LUNG, Trojan Horse follows the real life stories of Muslim teachers and governors who were accused of plotting extremism in Birmingham schools. Trojan Horse will explore the personal stories of Faizan Mahmoud* (former chair of governors deemed a 'radical'), Hardeep Khan (school teacher served with a lifetime ban from education) and Farah Razwan (a student from Park View school who's GCSE results were impacted by the disruption the media and the DFE caused).
Founded in Barnsley in 2012, LUNG are a verbatim / documentary theatre company who make work with communities, for communities and about communities. LUNG create work that shines a light on political, social and economic issues in modern Britain using people's actual words to tell their stories.
Want to book? Click here or call Blue Elephant Theatre on 020 7701 0100.