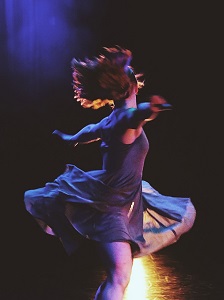 An Evening, A Beginning
Date/Time
Date(s) - 19/07/2018 - 21/07/2018
8:00 pm - 9:00 pm
Location
Blue Elephant Theatre
Categories
KAMIENSKI. presents a new double bill entitled An Evening, A Beginning, premiering two new works.
Exploring two aspects of creation – emotional and analytical – the evening delivers pleasure for the eye, and challenges for the mind. Witness the beginning as we take you on a journey, starting in a bedroom and going all the way to the M00n.
BED – inspired in theme by Tracey Emin's work My Bed, the choreography explores the partnership, connection and intimacy between two people. Exposing what we like to keep private, we invite you to have a peak.
X is M00n – abstract and physical, X is M00n focuses on the connections of physics and outer space. From M10n the anxiety grows, as we inevitably head towards the zero – M00n.
KAMIENSKI. is a contemporary dance company led by Andre Kamienski. We combine the forms of performing and visual arts to create contemporary works – daring, challenging and unpredictable. We manipulate the body through the search of unexpected connections and unheard stories.
Want to book? Click here.