Mr Valentine Presents: Silent Film Night. The Phantom Of The Opera
Date/Time
Date(s) - 29/10/2023
7:00 pm - 9:30 pm
Location
St Giles Church
Categories
Mr Valentine Presents: Silent Film Night. The Phantom Of The Opera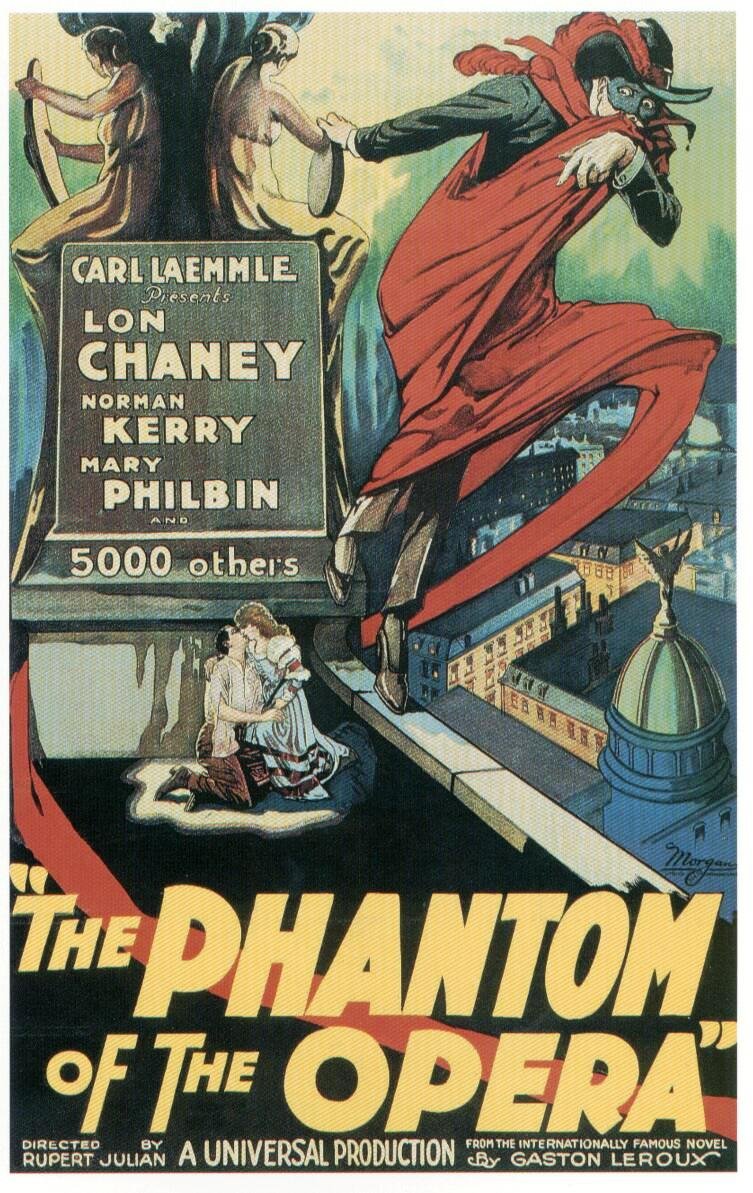 This Halloween, we bring you a classic silent horror. The original 1925 silent film version of The Phantom of the Opera is the most famous film version of the Gaston Leroux story, and very different from the musical version of a disfigured and deranged Phantom who haunts the Paris Opera House. The film is most famous for Lon Chaney's astounding performance and grisly makeup.
Lon Chaney was known as the man with a 1000 faces. In the Phantom of the Opera his face is entirely made up without the use of a mask. Chaney himself said ""In The Phantom of the Opera, people exclaimed at my weird make-up. I achieved the Death's Head of that role without wearing a mask. It was the use of paints in the right shades and the right places—not the obvious parts of the face—which gave the complete illusion of horror…It's all a matter of combining paints and lights to form the right illusion."
Influenced by German Expressionism, with emphasis on shadows and light, The Phantom of the Opera is an effectively atmospheric horror piece that laid the groundwork for subsequent Universal monster movies of the 1930s such as Dracula, Frankenstein, and The Mummy.
Expect some dramatic live music from the mighty organ, choir and soloists as Mr Valentine (AKA Ashley the Organist) presents, THE PHANTOM OF THE OPERA.
THE PHANTOM OF THE OPERA
PG  1925 ‧ Horror/Silent ‧ 1h 19m
Sunday, October 29, 2023
7:00 PM  -9:30 PM
St Giles' Church
Tickets are on sale now starting at £6 for children, £10 concessions / FOSG members / £12 for adults. All tickets include booking fees. We don't think there should be nasty hidden extras.