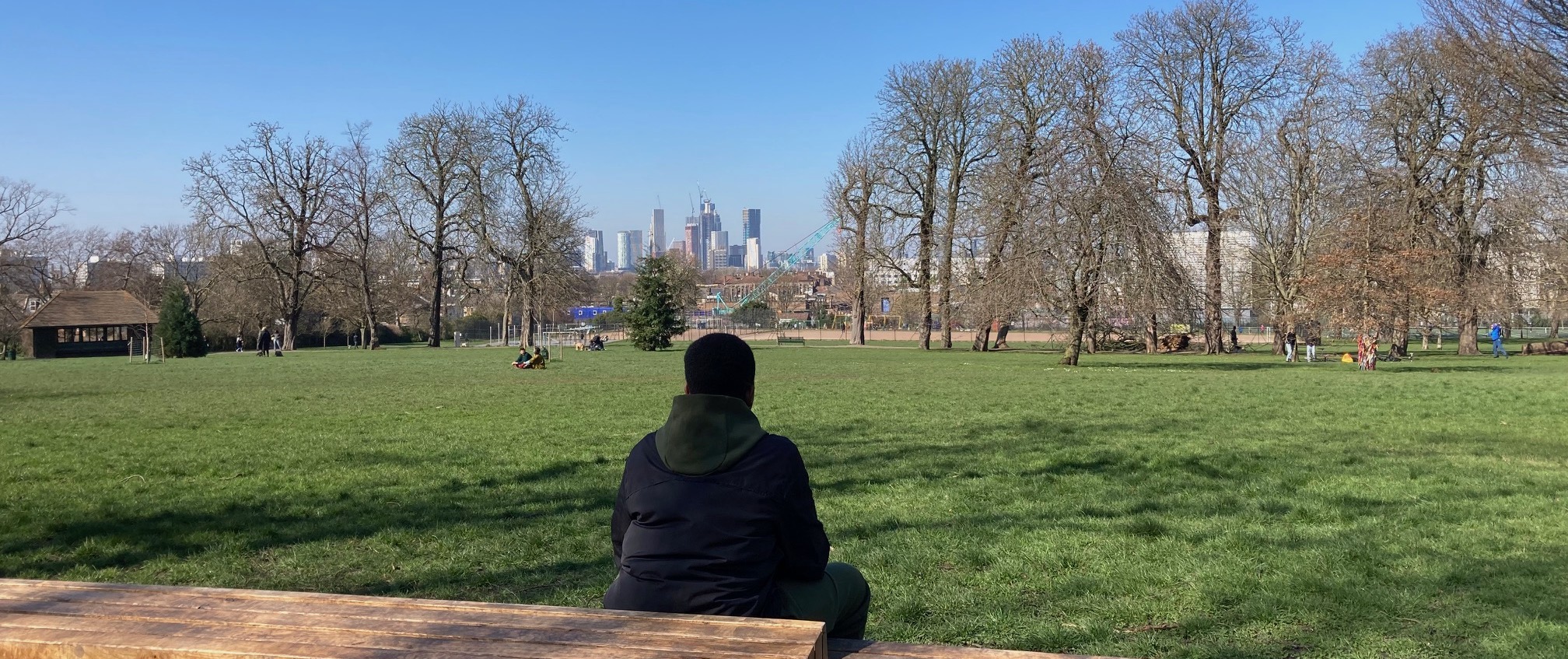 We've got lots of events planned for the coming weeks: New Camberwell Talks by inspiring locals, a film premiere of our Ruskin Tree Walk plus volunteers needed for the Big Feast and Community Kitchen food events on the Green….
 
Camberwell Talks Summer Programme: Tickets on sale
Looking for inspiration on your doorstep? Don't miss our next Camberwell Talks programme at St Giles' Church this time featuring:
– Monday 9 May, 7pm: the innovative vision for youth theatre of Theatre Peckham's artistic director Suzann Mclean. 
– Monday 6 June, 7pm: Nandine's Pary Baban sharing the story of her delicious Kurdish recipes. 
– Monday 4 July, 7pm: Antiques Roadshow resident art expert Rupert Maastalking art and money.

Come and join the Camberwell conversation.
BOOK YOUR TICKETS ON EVENTBRITE HERE
Tickets are £10 (£7 concessions) and include a free drink and a half-price discount on the set menu meal at local restaurant Caravaggio before or after the talk.



 

Can you help out at our community food events?
Volunteers needed!
SE5 Forum is planning some exciting free community food events on Camberwell Green this summer and we urgently need some volunteers to help out. 

Help is needed for Camberwell Arts Big Feast (Sat 4 June) and two Community Kitchen events with workshops and demonstrations as part of the Big Feast on Sat 4 June and the SE5 Forum Feel Good Festival on 23rd July.
• Help out on Friday 3 June with food collection and preparation tasks before the Big Feast on Saturday 4 June.

• Help on the day:
– Saturday 4 June: to help staff a gazebo on the Green promoting Community Kitchen, Big Feast and Feel Good Festival events as a carnival of food aimed at all communities and cuisines in Camberwell, including those in food poverty.
– Saturday 4 June Big Feast: to collect food donations from businesses, receive deliveries, set out and serve food, etc. 
– Sat 4 June Big Feast and Saturday 23 July Feel Good Festival Nutrition Day Workshops: To help with activities for our Community Kitchen healthy eating and food poverty support workshops and demonstrations.

We need your help to make these free food events a great success for all of the Camberwell community. Anyone interested, please get in touch at admin@se5forum.org.uk. • More details coming soon on our 6-week Feel Good Festival – which will run every Saturday on Camberwell Green from 25 June to 30 July. 

 Ruskin Tree Walk Film Premiere at The Cambria 
Local film, local cast, local food! Come and join us for the premiere of a short film featuring the Ruskin Tree Walk.

Following on from our successful Ruskin Tree Walk, SE5 Forum for Camberwell and The Camberwell Society are delighted to present the Ruskin Tree Walk Film Premiere on Saturday 21 May, 12pm or 1pm at the newly re-opened The Cambria.

In this movie short, a group of volunteer presenters cast from the local community provide compelling insights from leading experts about the Victorian influencer John Ruskin. The film was produced by independent filmmaker Lisa Thomson. Book tickets here on Eventbrite for 12pm or 1pm on Saturday 21st May 
at The Cambria, 40 Kemerton Road, London SE5 9AR. Tickets cost £10 (or £5 concessions). This includes a free drink and 20% discount on The Cambria's food menu on the day on presentation of your ticket.Event proceeds will support litter picking and community gardening activities organised by the Camberwell Trees and Green Spaces Group, a joint initiative of The Camberwell Society and SE5 Forum for Camberwell.Book tickets here on Eventbrite



 
Our Local Elections Hustings
SE5 Forum's Local Elections Hustings on 20 April, held at United Reformed Church, were a great success – with seven candidates speaking from the four main parties for Southwark and Lambeth wards within SE5.

The speakers responded to a range of questions specific to Camberwell, including air pollution and traffic congestion, improving schools, how to help independent businesses, community spaces, the cost of living crisis and housing/homeless. Thanks to all those who spoke, attended and submitted questions. SE5 Forum asked for election pledges from candidates on some of our priorities (which have come out of ongoing consultations with our members and the public) and we were pleased that all candidates were happy to support them, including:Town Centre – our 6-point plan to clean up the town centre and make it more attractive for visitors and businesses. SE5 Forum will organise a walkabout after the hustings.  Active Travel: increasing cycle storage and hire, and creating new green walking routes. Public Transport – re-opening Camberwell train station, introducing a tram route, and no reductions to bus routes. 

An example of answers to questions submitted by the public: