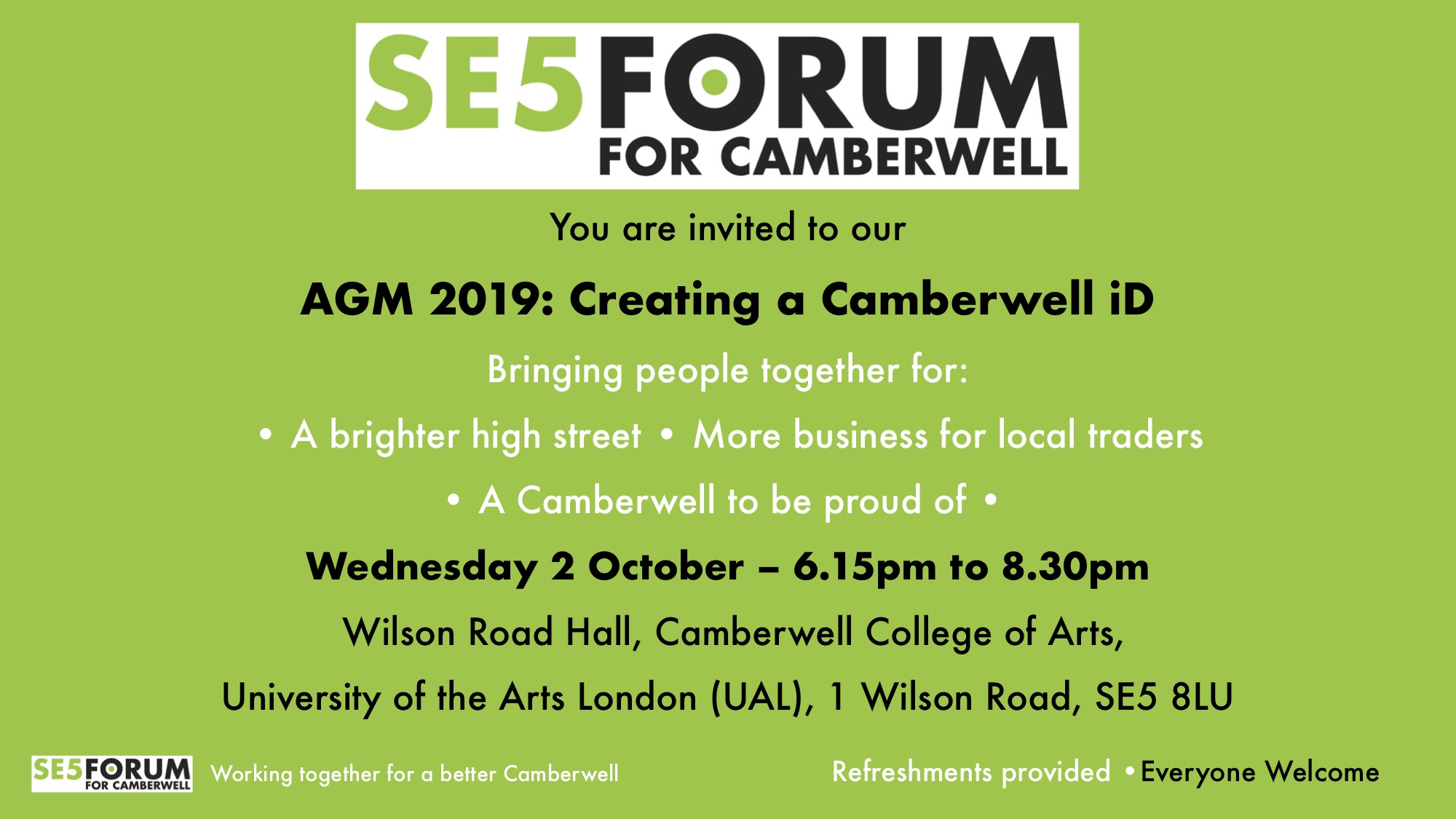 SE5 Forum for Camberwell would like to invite you to our upcoming AGM 2019 which will present:
• This year's topic – Creating a Camberwell iD.
A panel of speakers & discussion on our ambitious Identity Group projects, including: a new brand design iD for Camberwell, devised using wide consultation with the community; Camberwell Banners (successfully crowdfunded and with Mayor of London backing); murals (one already completed on Camberwell New Road – see below); and a Travel Guide to Camberwell.
All to create a buzz in the area and support the local economy.
The latest developments in our strategic areas of Transport, Business & Identity as per our Strategy & Action Plan 2018-21.
• Q&A and community safety, chair's and finance reports.
The AGM takes place on Wednesday 2 October 6.15-8.30pm at Wilson Road Hall, Camberwell College of Arts, University of the Arts London (UAL), 1 Wilson Road, SE5 8LU.
We really hope you can join us on this occasion. Refreshments, as always, will be provided.