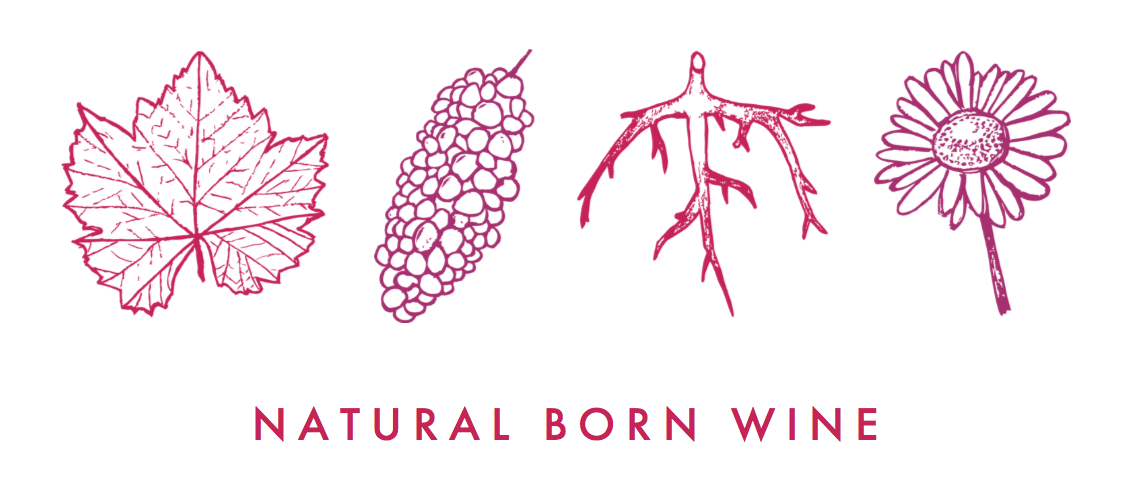 NEW NATURAL WINE POP-UP BAR & SHOP IN SOUTH EAST LONDON
PROVIDES RELAXING SPACE TO ENJOY AN ORGANIC SUNDAY TIPPLE THIS DECEMBER
London market stall Natural Born Wine is launching its first pop-up bar and shop this December in a former hair salon in Denmark Hill. Open every Sunday in December (excluding Christmas Day), The Sunday Room & Wine Shop will take over the old Rocks Hair Salon (now an event space called Blue Shop Cottage) to offer customers a cosy and relaxing 'living room' environment in which to enjoy a glass of organic wine or pick up a well-priced bottle to takeaway.
Like their weekly Saturday stall at Primrose Hill Market, the pop-up will be run by writers Sam Rogg and Oli Hudson – both Denmark Hill residents – enabling the duo to share their much-loved wine selection with local residents for the first time. On the weekly changing menu there will be some of the best biodynamic and natural wines from around the world, including Canada, Austria, Greece, Germany, France and Italy – presented in a non-pretentious way, free of the usual jargon that can alienate many from understanding and exploring wine.
"Ever since we launched our Natural Born Wine stall in October this year, it's been our goal to find somewhere local to do a pop-up bar and shop," says Sam Rogg, who also works as a travel journalist and food writer. "For us, the best wines are 100% organic but also biodynamic or natural, meaning they go further than organic farming to protect the environment and our bodies from nasties. It's often much riskier and more expensive for wine growers to be biodynamic or natural – but this tends to make them extraordinarily passionate people with weird and wonderful stories to tell. And the results can be astonishing – many of the world's top producers are now biodynamic for a reason: the wines, quite simply, taste better."
"I've lived in Denmark Hill, under a grapevine no less, for 10 years, and always wished we had better wine choices here," says Oli Hudson, who graduates from Goldsmith University this December with an MA in Life Writing. "I'd love to combine what we do with spoken word in the future, as I think wine and storytelling go hand in hand. We're very particular about the wines we choose, they're all 100% organic but it's not enough to just be biodynamic or natural, they must be delicious – it's taken us a really long time to choose the few we have. It's called The Sunday Room because we want to encapsulate that Sunday feeling of winding down and relaxing, especially at this busy time of year. This is a place to read, write, chill out and meet friends for a tipple that won't leave you feeling rough the next day. Or pop in and pick up a bottle for Sunday lunch."
For more information, images or interviews, please contact Oli and Sam on 07773397711 or email hello@naturalbornwine.com.
The Sunday Room & Wine Shop
Dates: 4th, 11th, 18th December 2016
Opening hours: 11am-9pm
Address: Blue Shop Cottage, 113A Grove Lane, SE5 8BG
Nearest station: Denmark Hill (3 minute walk)
Twitter | Instagram | Facebook @naturalbornwine #TheSundayRoom
www.naturalbornwine.com