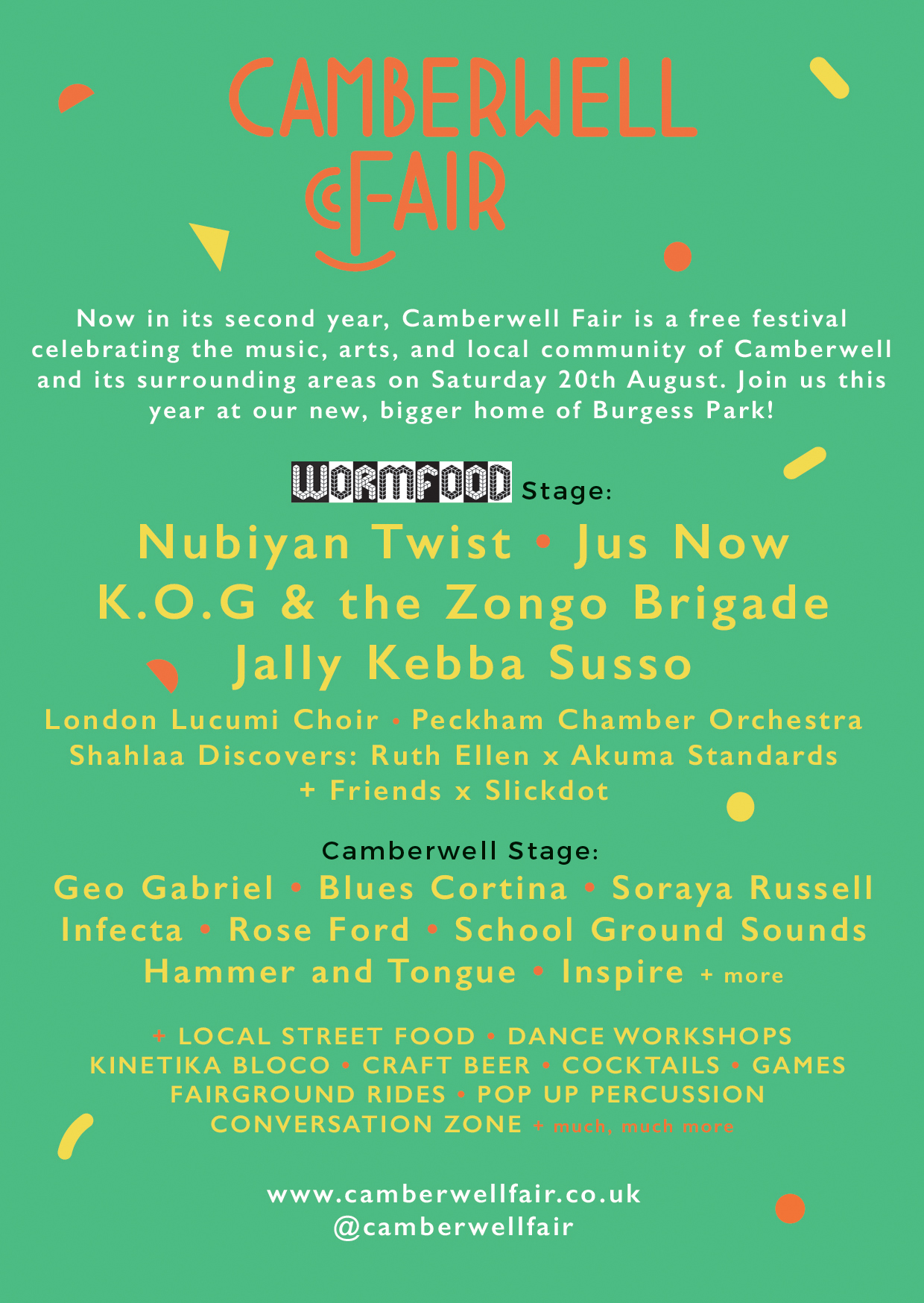 Are you going to Camberwell Fair?
A free,inclusive festival held in Burgess Park on 20t hAugust 2016 celebrating the music, people and culture of Camberwell and its surrounding areas. The Fair will host 2 music stages, a market for local businesses, games, dance workshops, cocktails, craft beer, fairground rides and delicious food from across the globe!
MUSIC / DANCE / MARKET / FOOD / DRINK

The Fair will be open from 12 midday until 8:30pm, with official after­parties to close the night for those not ready to go home!
Last year's Camberwell Fair received an overwhelmingly positive response, with attendees unanimously promising to return to this year's even bigger event! Keep in touch by following Camberwell Fair on Twitter @CamberwellFair and Facebook facebook.com/CamberwellFair .
In the meantime you can find more information at www.camberwellfair.co.uk/
"The Camberwell Fair brought the Green to life last year! It was superb! It celebrated everything good in SE5, the diversity of people, food and music! We're looking forward to this years event which will be bigger and brighter!" ­ Councilor Dora Dixon­Foyle MBE