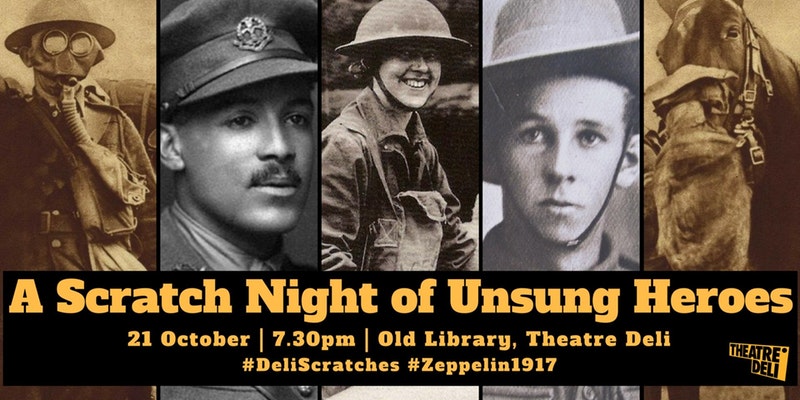 A Night of Unsung Heroes – new theatre and spoken word inspired by World War One
Date/Time
Date(s) - 21/10/2017
7:30 pm - 9:00 pm
Location
Theatre Delicatessen, the old library,
Categories
Four new short performances of theatre and spoken word about the unsung heroes in wartime. Hear the stories not often told, the perspectives from behind the home front.
Join us at the cosy Old Library in Burgess Park for a night of stories based on the lives of the less-known heroes of World War I, and explore what impact their life had, and still has, on us.
Featured artists include Koko Brown and Bechdel Theatre.
After the performances, join us at the Old Library Bar and carry on the conversation with the artists, in a friendly space for creative minds to meet.
As part of Zeppelin 1917 Festival.