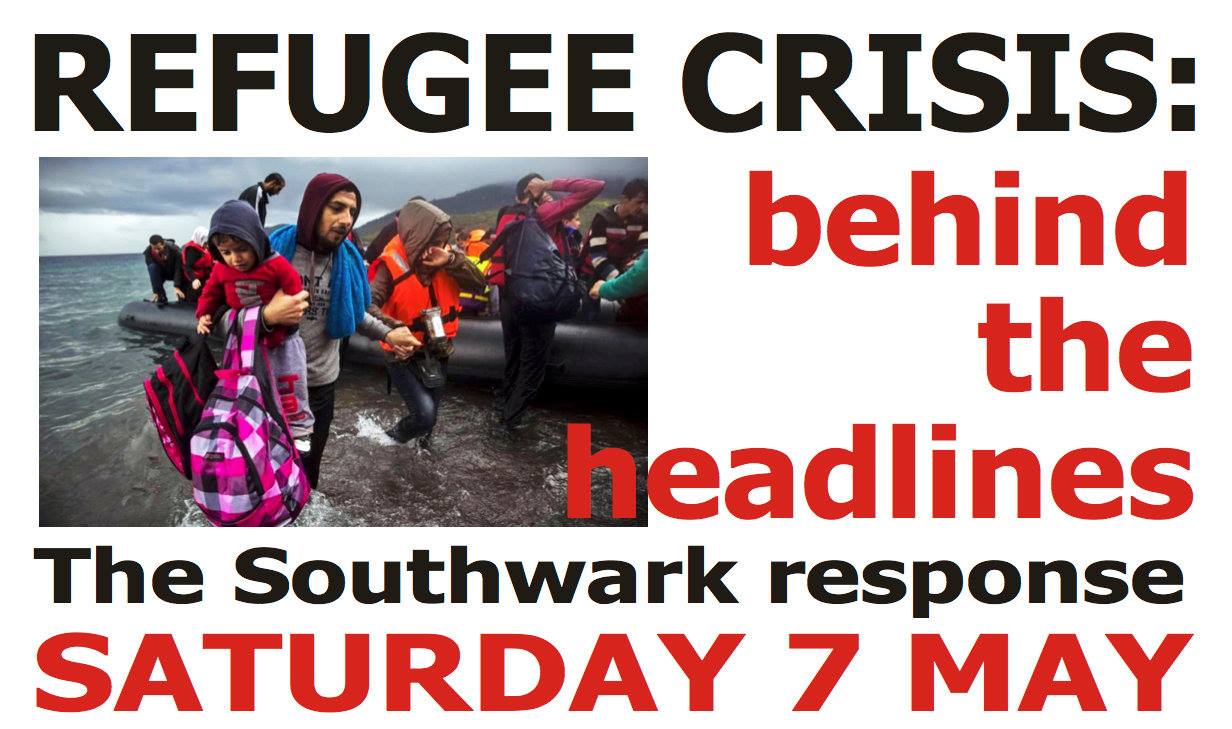 When & where?
SATURDAY 7 MAY 1.00 -6.30pm
Copeland Gallery, Copeland Park, 133 Copeland Road, Peckham SE15 3SN — behind the Bussey Building on Rye Lane
The terrible scenes from places such as Calais, Lesvos and the Macedonian border show the extent of the worsening refugee crisis. It's a global crisis – is there a solution? And what can we do here?
Join us to discuss the truth behind the headlines; hear about the work of refugee community organisations in Southwark; find out how you can give your support locally.
Special guest speakers
Films and slideshows
"How you can help" forum
Music, dance and food by local refugee and migrant groups
Entrance fee: £3 waged, free for unwaged. Proceeds to refugee community organisations.
Supporting organisations:
Southwark Day Centre for Asylum Seekers
Southwark Refugee & Migrant Project
Southwark Refugee Communities Forum
Southwark Law Centre
Forum for Equalities and Human Rights in Southwark
Southwark Citizens Advice Bureau Services
Southwark Council
Southwark Hate Crime Network